Communication about IoF2020
Internet of Food and Farm
The Internet of Food and Farm, also called IoF2020, is an EU-funded project. IoF2020 aims on achieving the uptake of the Internet of Things in the European Food and Farming sectors, in order to make precision farming a reality by 2020.
Communication and relations
IoF2020 has asked us to work together on ensuring the visual identity, the communications and the dissemination tasks. Furthermore, we create a viable 'ecosystem' composed of IoF2020 targeted stakeholders which includes technicians, but also researchers, farmers and policy makers.
Ambitious goals
We designed the communication and ecosystem building strategy for this European flagship initiative. It includes a perfect understanding of the challenges and a clear vision of the objectives. Currently, we are implementing the strategy. This means we are representing the project in high level events, establishing connections with relevant large scale pilots and supporting its members in the visibility and dissemination of their research results. We adapt quickly to the project needs and develop innovative tools for showcasing the achievements.
Community in motion
We use our expertise and core competencies to develop user friendly tools and means of communication for IoF2020. We have established target groups and a methodology for approaching them. The ecosystem of stakeholders around IoF2020 is constantly growing (passing from 150 to over 2000 in a year!) with a dynamic presence on social media and use of H5 Mag for keeping the community informed about the latest developments.
Curious?
Take a look at the video below or visit www.iof2020.eu
IoF2020 In a Nutshell from IoF2020 on Vimeo.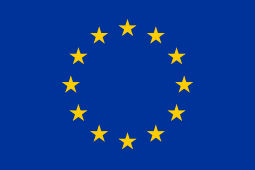 IoF2020 has received funding from the European Union's Horizon 2020 research and innovation programme under grant agreement no. 731884.